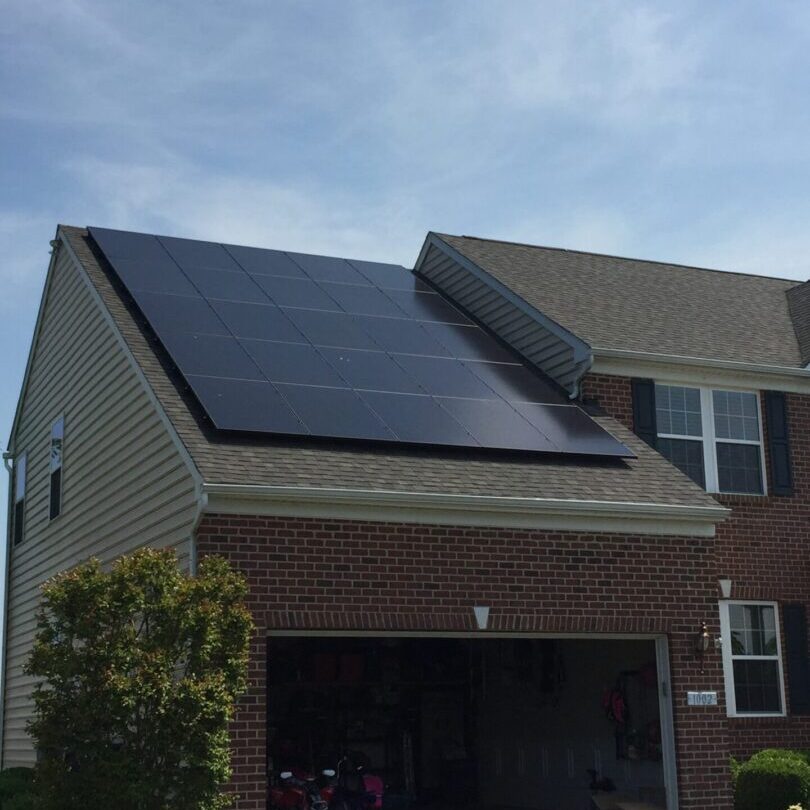 Residential Solar Installation
in Delaware and Maryland
Making the switch to a renewable energy resource entitles you to a great list of government-backed grants and incentives. You are eligible for a 26% federal tax credit and local incentives added to the 26% may apply. In addition to that, you will also receive value-adding installations that will help in practicing sustainable energy consumption.
There's no way around it, our environment requires some helpful change. You can easily reduce your carbon footprint all while saving countless dollars on energy when you contact Eco Solar Solutions LLC. If you own a commercial or residential property in Delaware, we have the expertise to install environmentally friendly solar panels that will keep your energy costs low and your savings high.
Contact us today to learn more about our residential solar panel installation in addition to a variety of other solar energy solutions.
Good for the Environment and Your Wallet
When it comes to the comfort and warmth of your home, you want an energy source that you can depend on. A common misconception is that solar panels are unreliable in the event of cloudy weather, but this couldn't be farther from the truth.
Solar panels, when expertly installed by our team of technicians, can provide you with reliable, renewable energy all throughout the year. You can easily use all of your electronic devices, use your HVAC system, and keep your home at comfortable temperatures all while saving money you would spend on traditional sources of energy.
When you contact our team, we can quickly dispatch one of our technicians to come to your property, discuss your residential solar installation process, and determine where would be best to install your panels. Our team of friendly experts will always take into account the structural integrity of your property and your energy needs to ensure you always have reliable power.
In addition to saving money on your energy usage, solar panels are easy to maintain and repair in the event of an accident. Eco Solar Solutions LLC is here to help you start harnessing the power of the sun to provide your home with environmentally friendly energy.
Great Service You Can Depend On
Since 2010, Eco Solar Solutions LLC has been committed to providing our customers with an energy source they can feel good about. Contact us today at (302) 893-0073 to receive a free quote and discuss your solar panel installation.
We offer a free initial consultation to clients within our service locations. However, if you are out of our service area but are looking to make the switch to a renewable power source, we request a flat fee for our professional, unbiased opinion.
For our professional guidance on anything solar energy, feel free to reach out to us today.